TORO 21 inch (53 cm) Personal Pace 3-in1 Super Recycler Electric Start (21564)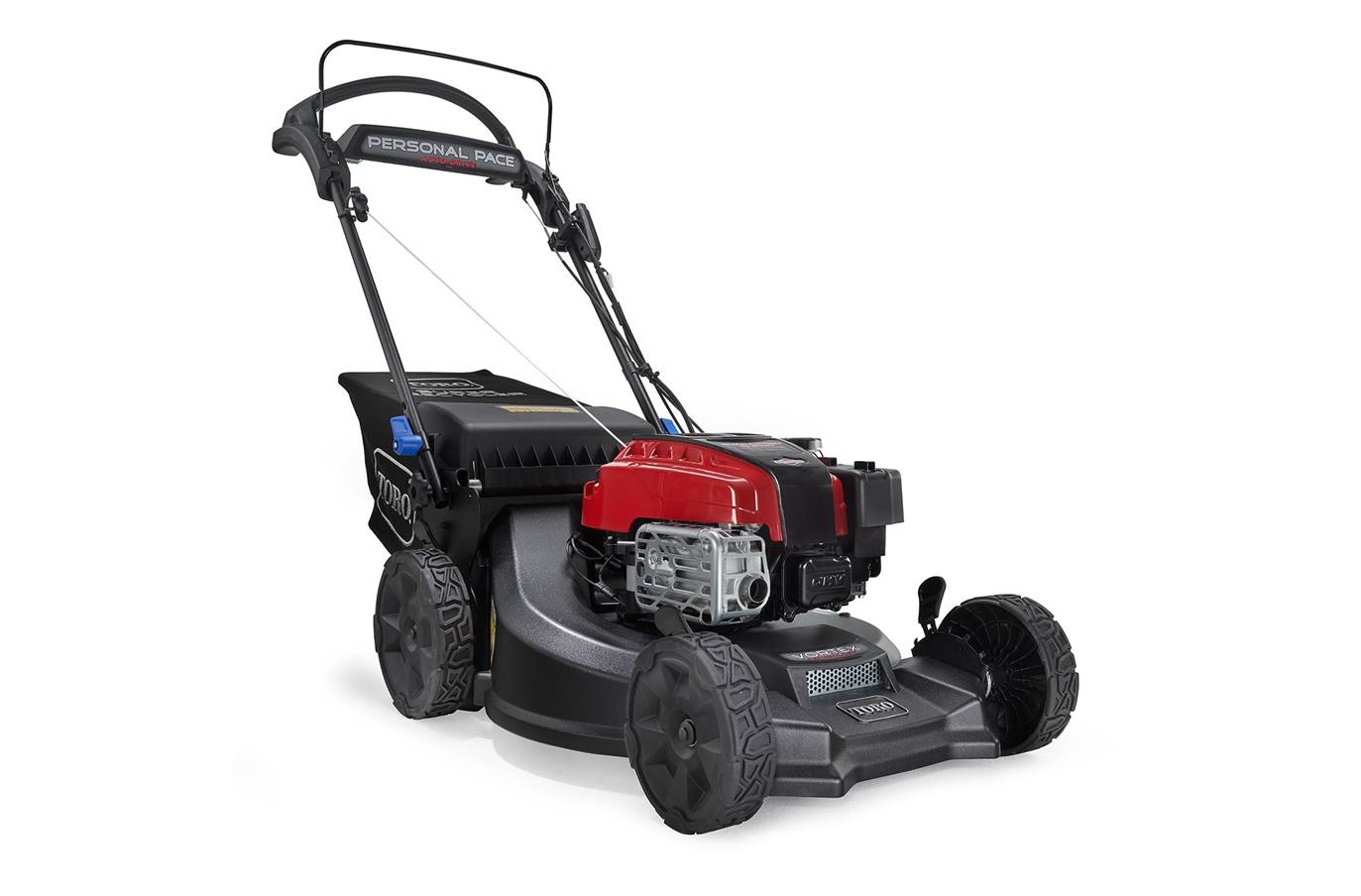 *** May not be exactly as illustrated ***
SALE PRICE: Can$1,189.00
(LIST PRICE: Can$1,239.00)


TORO 21 inch (53 cm) Personal Pace 3-in1 Super Recycler Electric Start (21564)
TORO
Availability
In Stock 2 Edmonton
In Stock 1 Spruce Grove
Model
21564
Engine
Electric Start 7.25 ft-lb Gross Torque Briggs & Stratton EXi 163cc
Transmission
Personal Pace Rear Wheel Drive
Deck Size
21 in. (53 cm)
Discharge Type
Mulch, Bag, Side Discharge: Standard Washout Port: Standard
Description
If there's one thing this mower doesn't lack, it's swagger. Not only will you own the sharpest looking mower in the neighborhood, but it's also a wiz at helping protect the earth, reducing your water and fertilizer use with the Super Recycler's Cutting System. Take mowing creature comforts to the next level with FLEX Handle suspension and hassle-free maintenance. When you're done, lock and store your Toro practically anywhere in your garage or shed with SmartStow. And you can rest easy knowing Toro stands behind its mowers with a 5-year full warranty. Count on it.



Choose the right fuel for your mower. View our Fuel Fact Tips.
Specifications
Engine: 8.75 ft-lb Gross Torque Briggs & Stratton® EXi 190cc
Cutting Width: 21" / 53 cm
Height of Cut: 1.25" - 4.25" / 3.2 - 10.8 cm
Guaranteed-to-Start Promise: 5-Year GTS Full
Starter: Electric
Drive System: Personal Pace Rear-Wheel Drive
Deck Material: Cast-Aluminum
Mulch, Bag, Side Discharge: Standard
Washout Port: Standard
Warranty: 5-Year GTS, 5-Year Full
Engine Displacement: 190cc
Ground Speed: Up to 4.0 mph / 6.4 km/h
Handle Type: Flex™ Adjustable Height, Quick Stow Storage Handle
Wheel Height: 8" / 20.3 cm
NOTES:
*The gross torque of this engine was laboratory rated at 2600 RPM per SAE J1940 by the engine manufacturer. As configured to meet safety, emission and operating requirements, the actual engine torque on these mowers may be significantly lower.